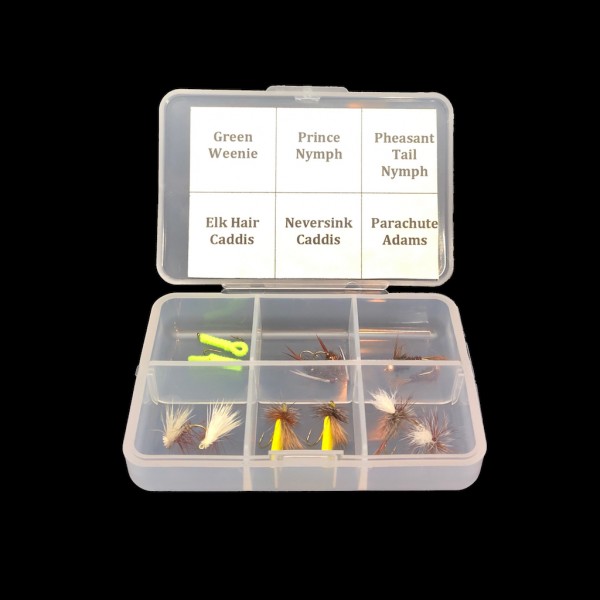 Smoky Mountain Fly Selection
While there are certain times that call for specialty flies, most of the time, catching fish in the Smokies requires only a few generic patterns presented well.  This selection includes six of the most common and productive flies found in any successful Smoky Mountain fisherman's box.  Flies come labeled in a compact fly box that will easily fit in a shirt pocket or any pack.  Selection includes two of each fly.
Click image for larger view.